The new phase of Creative Drive begins! I want to offer short readings of original poetry, flash fiction, dramatic works, as well as quick pep talks to get through the day-job. Creative Drive is all about believing in our creative work and getting it out there! Don't be idle, make art!
Currently focusing on:
Poetry!
Sudden Fiction or Flash Fiction, no longer than 2,500 words.
Dramatic Writing such as Monologues and 10 minute plays with small casts.
Original Songs! Send your recordings!
The stuff you believe in but couldn't find a home. I'd love to take a look!
I'm just a working class guy recording this podcast in the middle of nowhere, so unfortunately, I won't be able to compensate you. This podcast is a labor of love and my long-term hope is that I can make it a safe place for collaboration and working class arts advocacy. I would love to hear from you!
To be featured on the podcast, submit your work today!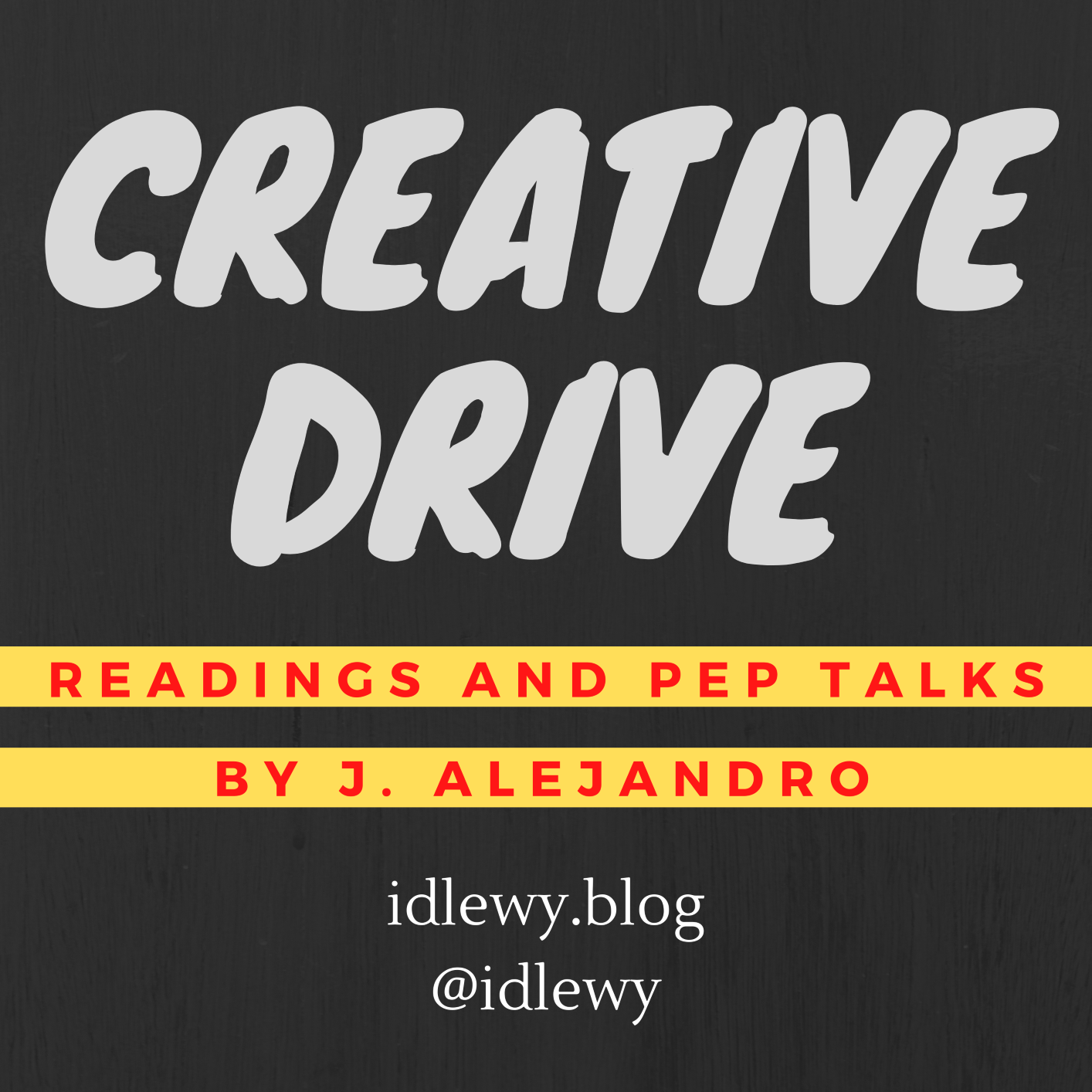 CD36 – Smoothing Out the Wrinkles by Samatha Terrell
–
Creative Drive
Hello there, Today it's a pleasure to bring you "Smoothing Out the Wrinkles" a poem by Samantha Terrell. Samantha Terrell is an American poet raised in the Midwest, whose work emphasizes emotional integrity and social justice. Her work has been published in Dove Tales by Writing for Peace, Ebola chapbook (West Chester University), Poetry Quarterly (Pennsylvania), and many other online and in-print journals. She and her family reside in Upstate NY. You can find her on Twitter @honestypoetry. Check out Samantha's website for more of her work!
https://poetrybysamantha.weebly.com/
Stop by idlewy.blog to submit your work, and to discover more stuff by and for working class creatives! Much love, j Produced by J. Alejandro @idlewy Sound effects obtained from
https://www.zapsplat.com
Special thanks to Dust Jones @ Speer Productions
For the Creative Drive Archive, please visit Anchor.fm/creativedrive