Send me your short works!
I'd love to feature your work on the Creative Drive Podcast! Creative Drive is all about believing in our stories and getting them out there, while delivering a recording of great quality for you to share with your fans, family, and friends! Don't be idle, make art!
Currently focusing on:
Sudden Fiction or Flash Fiction, no longer than 2,500 words.
Dramatic Writing such as Monologues and 10 minute plays with small casts.
Original Songs! Send your recordings or audio experiments!
The stuff you believe in but couldn't find a home. I'd love to take a look!
I'm just a working class guy podcasting from home, so unfortunately, I won't be able to compensate you. I CAN however, offer you a high-quality, professional recording of your reading at your request, for you to use for marketing and other purposes. This podcast project is a labor of love and has now become a welcoming platform to showcase collaboration and working class arts advocacy.
I would love to hear from you!
j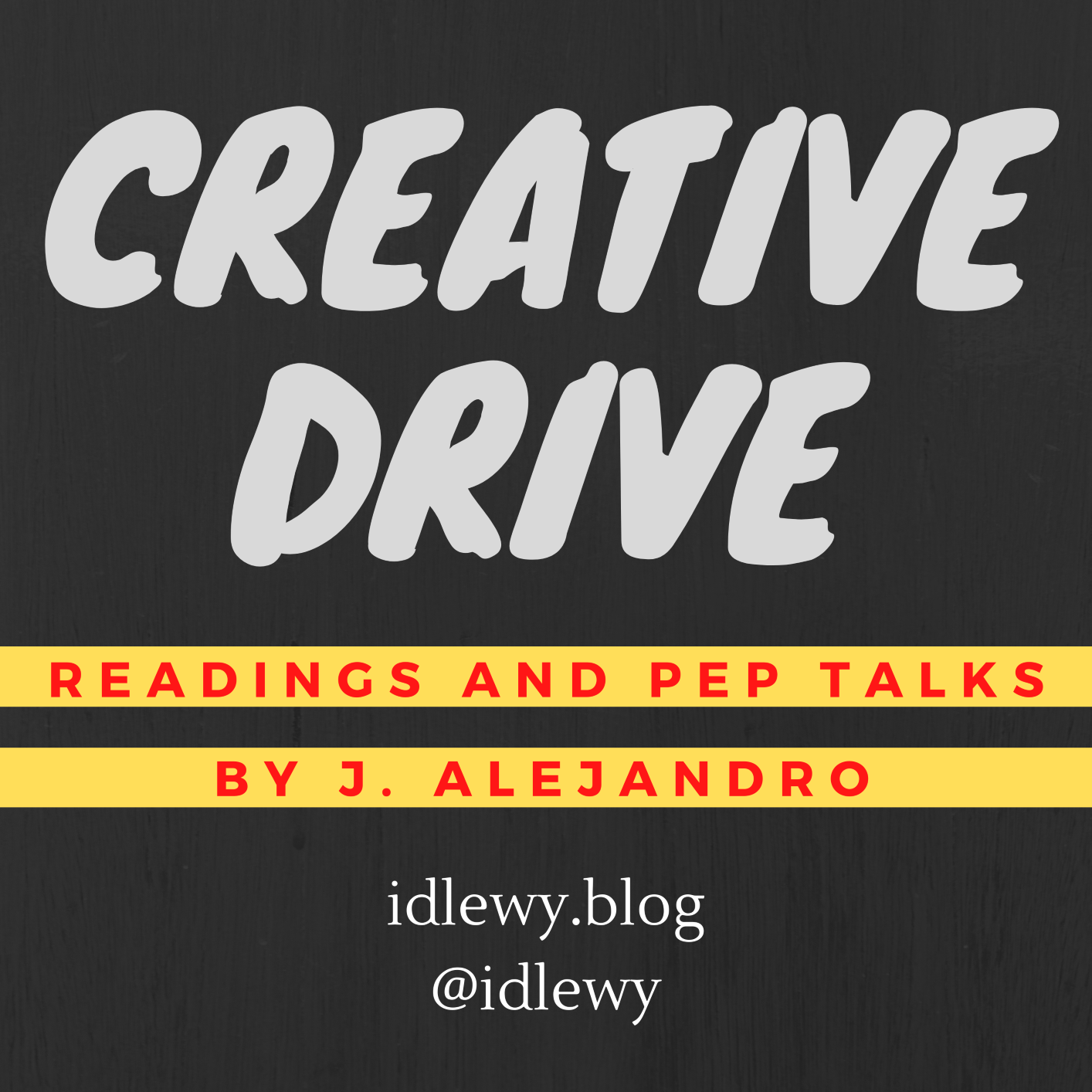 CD40 – 21 Minutes Ticked by J. Alejandro
–
Creative Drive
Hello all! Trying out some video for the Creative Drive Podcast! Here's a short story I wrote a few months ago, I'm working my way back into writing fiction, so here it goes! If you're a writer with a day-job, I'd love to know what you're up to and how you're holding up in the throes of every day chaos. Submit your poetry and flash fiction today and I'd love to share it on the podcast! Send in your short works today, especially the rejected ones at creativedriveshow (at) gmail (dot) com, or through our website!
https://idlewy.blog/you/
Much love, j
don't be idle. make art!